Volunteers of America Seniors Bowl On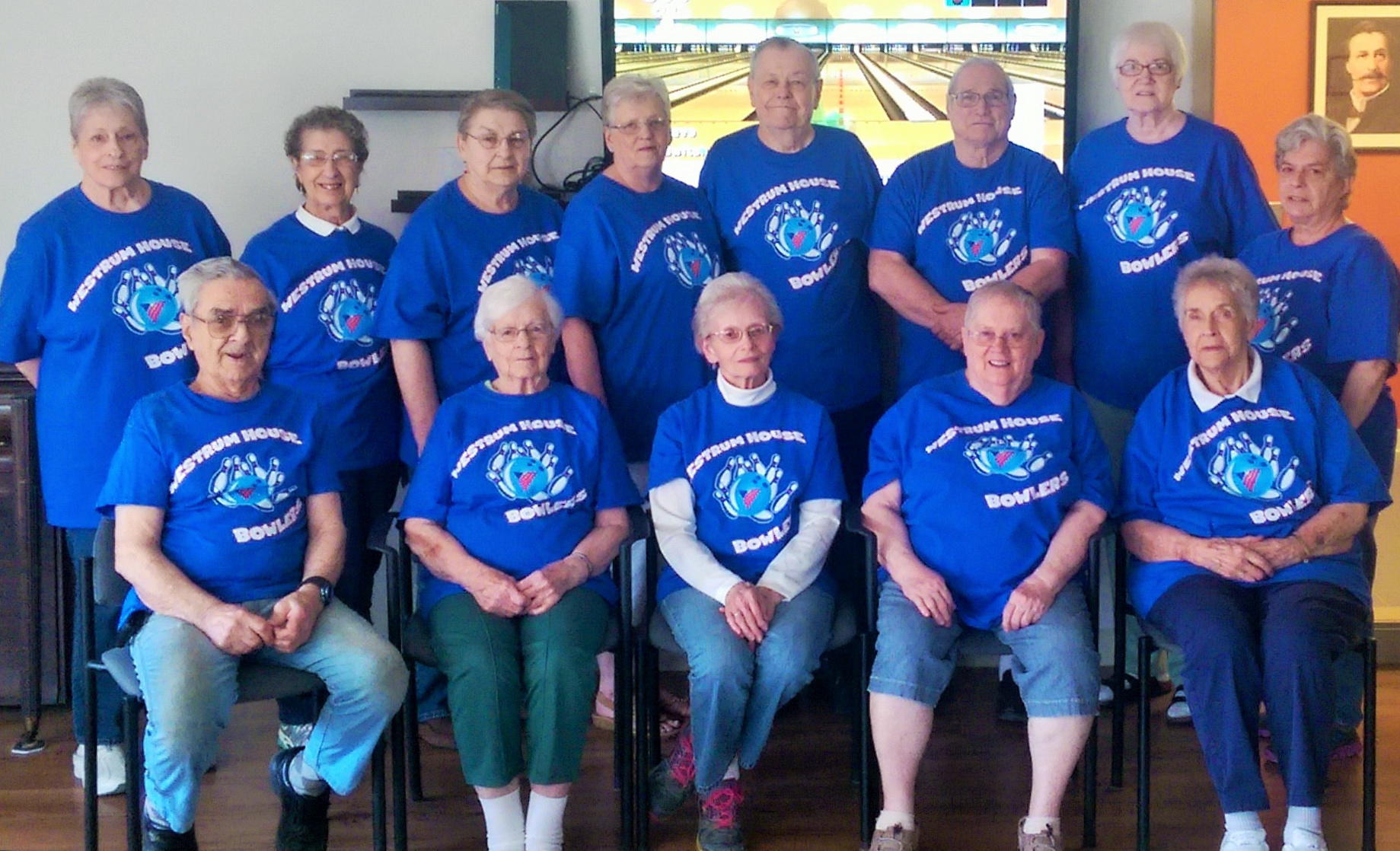 Volunteers of America Seniors Bowl On
In 2013, two of the teams from the Westrum House won their conferences and were awarded a plaque for their performance. This year, all three teams made it to the playoffs. The 14 bowlers from the Westrum House, with ages ranging from 67 to 94, make up over half the resident population at the property.
Team VOA Maine Eagles, Iona Osnoe, Brenda Stimpson, Judy White, Evie Fendersen and Muriel Fournier, were eliminated in the 1st Round of the playoffs by a team from Florida. Also, eliminated in the 1st Round were the VOA Maine Chickadees, Judy Sinclair, Beverly Strickland, Barbara Jeffords, Joyce Turner and Harold Sellingham, who lost to a team from Pennsylvania. Faring better than the other two teams, the VOA Maine Lob-sters, Geroge Cami, Marilyn Chipman, Pauline Williams and Peter Michaud, made it to the Championship Game in their Regional Division before losing to a team from Newburg, NY by a total of 57 pins over two games. In their winning matches, the VOA Maine Lob-sters defeated teams from Virginia, Florida, Delaware and Pennsylvania.
Volunteers of America-NNE has sponsored a team since the league began over 5 years ago. This year, the teams were provided with bowling shirts designed by the Brunswick High School Action Team and paid for with the Action Team grant awarded to VOA through the Major League Baseball Players Trust. The BHS Action Team has been volunteering at the Westrum House for over two years now and have assisted with garden projects, community meals and a variety of other activities for the residents at the Westrum House.
The VOA teams from the Westrum House are the only representatives from Maine that participate in the NSL Wii tournament. It would be great to see more senior communities participating from Maine. For more information, visit www.nslgames.com or contact Dennis Berkholz at dennis@nslgames.com.
-Peter Michaud, Westrum House Resident