Events
Richard Brown House Open House

September 13, 2019
What does Volunteers of America do in your neighborhood? Come tour the Richard Brown House! Our open houses are the perfect introduction to our work. Each tour will highlight our programs including veteran services, senior services, and adults with disabilities. During the tour you will meet our CEO and learn about what we do, how we do it, and why we do what we do. Join us in Loudon, NH from 11 am to 2 pm for some hearty soup and take a look at what the Richard Brown House has to offer!Invite your friends, co-workers, and family members! If you have any questions or need more information, please contact us at info@voanne.org.


Trucking 4 Kids Convoy

September 22, 2019
Maine Trucking 4 Kids Convoy is a group of volunteers that are raising money for kids in need. 100% of the funds raised are used for the cause, including Camp POSTCARD! Learn more at here!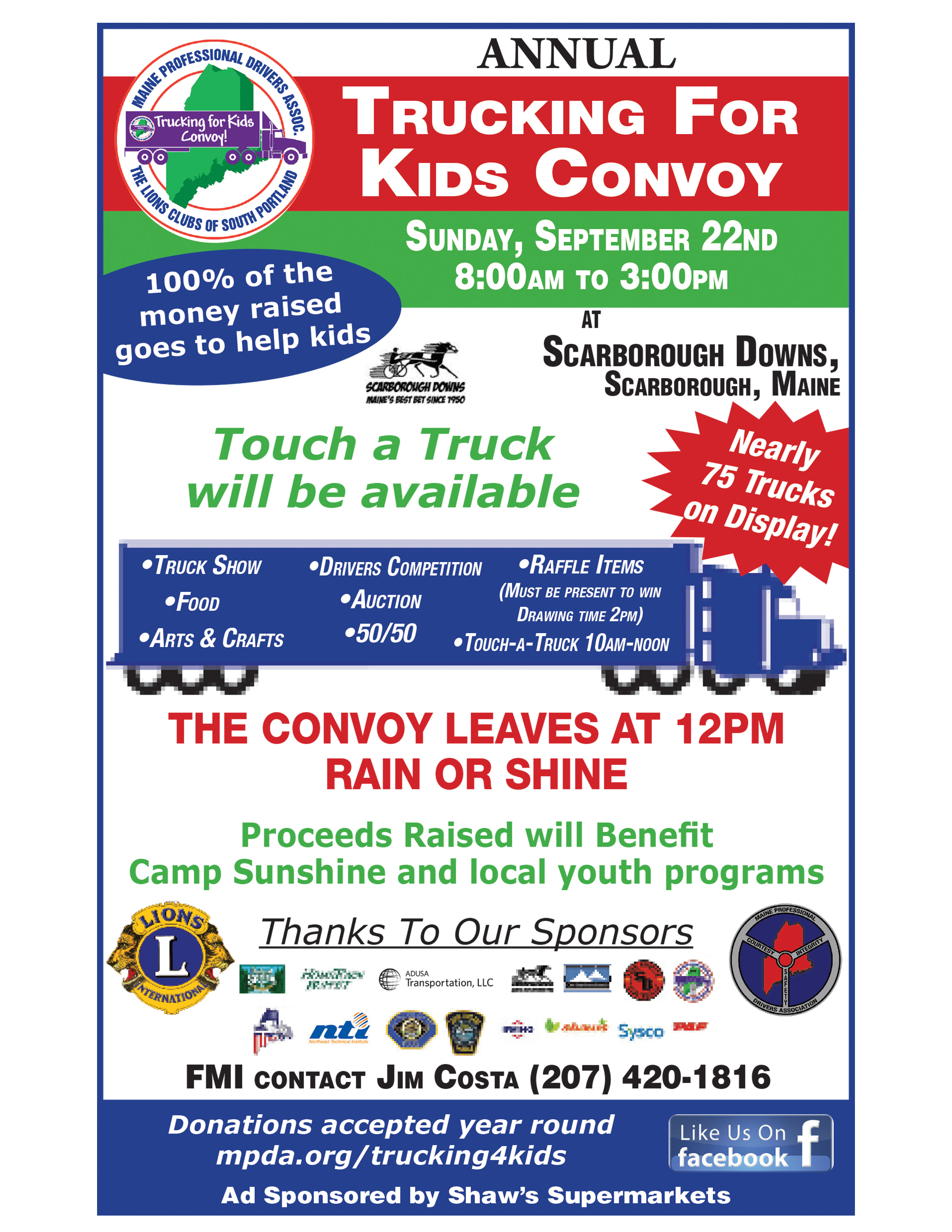 Moral Injury The War Inside
September 19 & 20, 2019
Moral injury is the term used for the emotional and spiritual pain that can afflict anyone who is asked or voluntarily performs actions that run counter to their moral codes. In essence, it is a wound to the conscience.
It is with an attitude of sacred trust that Volunteers of America Northern New England convenes a seminar on Moral Injury and The War Inside.
The seminar will feature multiple speakers including Dr. Rita Brock, Rev. Dr. Rebecca Parker, Rev. Dr. Linda Mercadante, and Jesse Estrin.
This two day seminar is a must for all clergy, mental health workers, medical personnel, veteran service workers and law enforcement who support veterans.
Learn more at www.voanne.org/warinside
Operation: Brew & 'Que
October 3, 2019
Please join us on Thursday, October 3rd from 6:00 to 9:00 pm at Stars & Stripes Brewing Company in Freeport for the inaugural Operation: Brew & 'Que. Come by and try Stars & Stripes' exclusive beer for the night, Cabin Fever, and help raise money for Maine's veterans. Guests will also enjoy BBQ from Salty Dog BBQ, and live music performed by The Dapper Gents ! Learn more at www.voanne.org/brew.


Premiere of "It Takes a Community"
October 6, 2019
RAW 4 Change | Art in Action Program
November 1-2, 2019
A series of events from April to November in the community culminating in a weekend learning how the arts connect us. All leading to a special two-day event.
Art moves the heart, body, and soul while Activism moves the material world.
Artistic Activism is a dynamic practice combining the creative power of the arts to move us emotionally with the strategic planning of activism necessary to bring about social change.
Learn more at https://belfastcreativecoalition.org/raw-4-change-art-in-action-project/